Tempted Knights: The Warrior's Sacrifice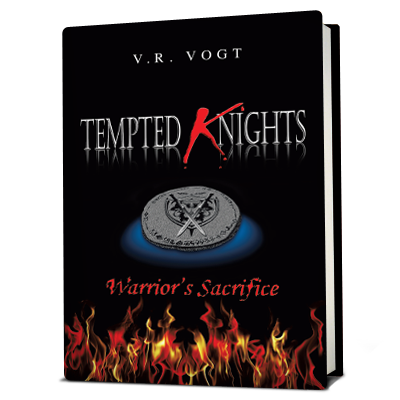 Raised in the traditions of the earliest Knights and sworn to protect and defend all humankind, Angelo comes from a line of warriors known as the Knights of the Alliance which has been slaying a variety of evil creatures for generations.

Now that he is seeking revenge and redemption after being turned immortal against his will one fateful night five years ago, he is accompanied in this crusade by his three trusted comrades and his soul mate, Whitney.

When they were summoned to Alliance headquarters, they discovers that a traitor among the knighthood has been conspiring with Taipan-the vicious vampire who infected him and who is believed to be behind the abductions.

He is no stranger to selfless sacrifices and tough decisions in the face of new imminent threats, but now Angelo must keep his secret from fellow slayers, protect his soul mate from harm and save her brother as promised. However, fate will soon strike such a devastating blow that it will forever change Angelo's life.